First event in Knowledge Exchange for healthy ageing and affordable medicines
We are delighted to announce the first annual UK SPINE conference in Knowledge Exchange. For those of you not previously aware of the initiative this is a Connecting Capability Fund (CCF) programme which launched in 2018. We are keen to engage audiences across the Knowledge Exchange, Technology Transfer and Industrialisation teams, additionally thought leaders, researchers and clinicians working and interested in the fields of healthy ageing and affordable medicines.
If you would like to attend please take a look at the conference registration page here uk-spine-annual-conference-2019.eventbrite.co.uk.
Programme
Day 1
Time
Item
Ideas

09.30 - 10.00

Arrival tea and coffee

10.00 - 10.10

Opening Address

Professor Sir Mike Ferguson, Regius Professor of Life Sciences at the University of Dundee

10.10 - 10.50

The conundrum of creating frictionless KE

Dr Martino Picardo, Independent Consultant/Chairman of Visus Nano Ltd and Chairman of Discovery Park

(with an introduction by Dr Beverley Vaughan, University of Oxford)

10.50 - 11.40

'Achieving frictionless knowledge exchange Q&A'

Chair: Barbara Domayne-Hayman, Entrepreneur in Residence, The Francis CRICK Institute

Prof Frank Von Delft, Principle Investigator, Structural Genomics Consortium, University of Oxford / Principal Beamline Scientist and head of XChem facility at Diamond Light Source

Dr Daria Donati, Global Head of Alliances and Partnerships, GE Healthcare

Dr Martino Picardo, Independent Consultant/Chairman of Visus Nano Ltd and Chairman of Discovery Park

Dr Iain Thomas, Head of Life Sciences, University of Cambridge Enterprise

11.40 - 12.10

Open science in drug discovery and translational projects: opportunities and challenges

Chair: Dr Wen Hwa Lee, CEO Action Against AMD

Prof Trish Greenhalgh, Professor Primary Health Care, University of Oxford

Professor Chas Bountra, Pro Vice Chancellor for Innovation, University of Oxford

Dr Kai Stoeber, Vice President Global Innovation, Shionogi

12.10 - 13.00

Lunch & networking

13.00 - 14.00

Break-out sessions:

4 parallel sessions

How do we achieve open later in drug discovery pipelines - lead by: Dr Michael Morrison, Senior Researcher, HELEX , University of Oxford and Dr Naomi Hawkins, Senior Lecturer, University of Exeter

Building networks: Dr Francesca Gliubich, Programme Director, Advanced Therapy Network, London

Achieving the best outputs for CCF PoC programmes Dr Jo Dixon-Hardy, Director - Medical Technology Innovation, University of Leeds

Opportunities and challenges in the regulatory landscape for clinical studies in ageing populations: Professor Ilaria Bellantuono, Director of Research at Department of Oncology and Metabolism, University of Sheffield

14.15 - 15.00

Intelligent clinical trial design & a perspective on healthy ageing/co-morbidities

Prof Chris Buckley, Director of the Birmingham NIHR Wellcome Trust Clinical Research Facility

15.00 - 15.20

Afternoon tea break

15.20 - 15.30

Oxford Ageing Networks: An introduction

Dr. Rob Salguero-Gómez, Associate Professor, Department of Zoology, University of Oxford

15.30 - 16.00

Lightning talks and an introduction to the Proof of Concept funding call

Session Chair: Dr Paul Mercer, Head of Collaborations CRICK

This session aims to surface details of the challenges UK SPINE aims to address with respect to development of therapies to support healthy ageing. Join us in exploring the realities and possibilities for knowledge exchange, clinical study design, pursuing "open later" in drug development, and scientific collaboration.

Structure:
Each presenter will speak for 5 minutes and then 2 minutes will be allocated for the audience to engage and offer their own insights.

16.00 - 16.45

What does the future hold?

Professor Sarah Harper, CBE, Director Institute of Population Ageing, University of Oxford

16.45 - 17.00

Closing Remarks

Professor Chris Schofield, Head of Organic Chemistry, University of Oxford

Day 1 Closes

All delegates attending the conference have the opportunity to review the public exhibitions in the British Library, these will be open 9.00 - 20.00

18.15

Evening Reception & Meal at the Terrace Restaurant
Day 2
Time
Item

08:30

Registration opens

09:00

Welcome address
Professor Chas Bountra - Pro-Vice Chancellor for Innovation, University of Oxford

Theme 1: Affordable medicines for global health: Why and how?

09:15

Prof Sir Jeremy Farrar – Director, Wellcome
Title: A Global Perspective

09:45

Panel discussion

This panel aims to draw out details of the current business models available, what works and what does not, in order to establish the challenges that need to be addressed. We will seek to explore models of IP and approaches to open innovation and how this can be tackled.

Chair: Professor Chris Schofield
Head of Organic Chemistry, University of Oxford

Joann Rhodes
Chief of Staff, Merck Sharp & Dohme

Dr Harpal Dhillon
Director Medical Value & Patient Innovation, HCD Economics

Workshops

10:30

Impact

PPI and Ethics

IP and Business Models

11:15

Coffee break

Theme 2: Infrastructure building for affordable medicines

11:30

Gregory Rigano Esq. - CEO IKU/Advisor Stanford SPARK
Title: Global Collaboration: Drug Research, Funding and Blockchains

12:00

Panel discussion

With advances in science and the understanding of disease, this panel will explore the development of novel clinical trial methodologies, new approval routes and adaptation of regulations by engaging experts in this field including policy makers and statutory bodies. The panel will also highlight the elements of the complex health and socio-economic components of the medicines discovery ecosystem with a view to identifying new financial models.

Chair: Andrew Farlow
Senior Fellow, Oxford Martin School

Dr Mark Taylor
Head of Impact, National Institute for Health Research

Julie Walters
Founder, Raremark

Sue Kilby
Chair of the Industrial Pharmacists Forum for the RPS

13:00

Lunch

Theme 3: Innovation and research

14:00

Professor Mariana Mazzucato - Director, UCL IIPP
Title: Re-imagining health innovation to deliver public value

14:30

Panel discussion

Set in the context of the dynamics between the sustainability of innovation and commercial activity and the need to continuously improve human health, this panel session will explore the use of emerging technologies that will impact on drug discovery, development and delivery.

Chair: Steven Zimmer
Founder & CEO, EpiCombi Therapeutics ltd

Dr Kath Mackay
Director, Ageing Society Health & Nutrition, Innovate UK

Cathy Yelf
CEO, Macular Society

Dr Rabia Khan
VP of Systems Medicine, Sensyne Health

15:00

Coffee break

15:15

Chair: Dr Glenn Wells – COO, Oxford Academic Health Science Centre

Hackathons run in parallel to enable collaborations to be established and project proposals to be taken forward.

16:30

Closing Remarks

17:00

Conference closes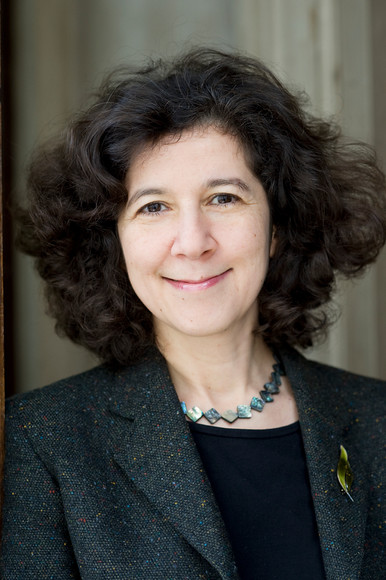 Dr Barbara Domayne-Hayman
Barbara has worked on the commercial side of life sciences for thirty years, first in a large organisation (ICI/Zeneca/AstraZeneca), before transitioning to the entrepreneurial world of biotech.
Barbara joined the Francis Crick Institute in January 2018 as Entrepreneur-in-residence. She is also Chief Business officer of Autifony, where she is responsible for strategic partnering, fundraising and commercial aspects of drug development for CNS disorders. In December 2017 Autifony signed a major collaboration with Boehringer Ingelheim. Barbara was also Chair of Puridify, a UCL spin-out with a breakthrough biotherapeutics purification technology, which was acquired by GE in November 2017. She chairs the LifeArc Seed Fund investment committee, and is on the Cambridge Enterprise Seed Fund Investment Committee.
Previously, Barbara was CEO of Stabilitech, and she was Commercial Director at Arrow Therapeutics until the company was acquired by AstraZeneca. Barbara was also Senior Business Development Manager at Celltech.
Barbara has a BA and D Phil in Chemistry from the University of Oxford, and is a Sloan Fellow from London Business School.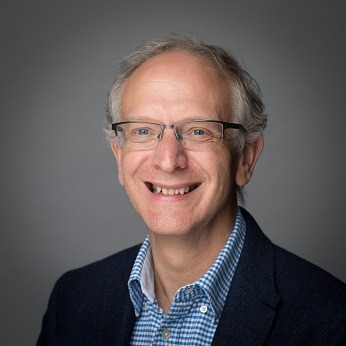 Prof Chris Buckley
Chris Buckley obtained a degree in Biochemistry from the University of Oxford (1985) with subsequent undergraduate training in Medicine (MBBS) at the Royal Free Hospital, London (1990). His postgraduate medical training was in General Medicine and Rheumatology at the Hammersmith Hospital, London (Mark Walport, Dorian Haskard), and John Radcliffe Hospital, Oxford. Chris obtained a DPhil arising from a Wellcome Trust Clinical Training Fellowship with John Bell and David Simmons at the Institute Molecular Medicine, Oxford in 1996. Funded by a Wellcome Trust Clinician Scientist Fellowship, he joined the Department of Rheumatology in Birmingham later that year. In 2001 he was awarded an MRC Senior Clinical Fellowship and in 2002 became Arthritis Research UK Professor of Rheumatology. In 2012 Chris was appointed Director of the Birmingham NIHR Clinical Research Facility. In May 2017 he took up a new joint academic post between the Universities of Birmingham and Oxford as Director of Clinical Research at the Kennedy Institute of Rheumatology Oxford and Director of NIHR Infrastructure in Birmingham for Birmingham Health Partners to Direct the Arthritis Therapy Acceleration Programme (A-TAP).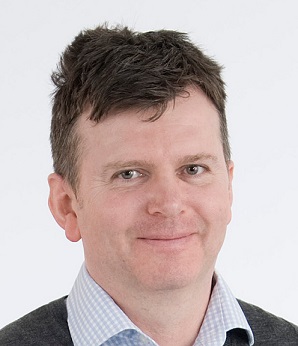 Prof Chris Schofield
Prof Chris Schofield studied for a degree in chemistry at the University of Manchester (1979-1982). In 1982 he moved to Oxford for DPhil studies with Jack Baldwin on the synthesis and biosynthesis of antibiotics. In 1985 he became a Departmental Demonstrator in the Dyson Perrins Laboratory, and in 1990 Lecturer in Chemistry and Fellow of Hertford College. In 1998 he became Professor of Chemistry, and in 2011 was appointed Head of Organic Chemistry. He is a Fellow of the Royal Society.
His research group works at the interface of chemistry, biology and medicine. His work has opened up new fields in antibiotic research, oxygen sensing and gene regulation in organisms ranging from bacteria to plants and animals. His work has identified new opportunities for medicinal intervention that are being pursued by numerous academic and commercial laboratories.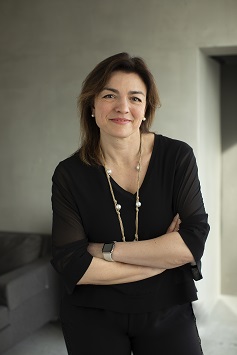 Dr Daria Donati
Daria Donati is currently focused on driving innovation and bringing forward-looking technology into the everyday lives of GE Healthcare customers and employees. To that end, she oversees global collaborations, alliances and technology intake.
Daria's roots are in academia and public health. She has worked with the MIM-TDR (WHO) supporting capacity building in sub-Saharan Africa as International Liaison manager, leading global collaborations and funding management to support sustainable development projects in healthcare.
In the business sector, she has over 20 years of diverse management and technology solution experience within biotech and biomanufacturing. She first joined GE Healthcare in 2008, and has been in her current role in the Chief Technology Office since 2018.
She has led key endeavors within vaccine manufacturing solutions and biomanufacturing within Enterprise solutions, which develops and delivers biopharma manufacturing solutions, providing the tools and services to enable speed to market and rapid response, increasing the access to life saving drugs. ology from the University of Pisa, Italy.
Daria was instrumental in driving the development and commercialization of the remarkable KUBio, the first off-the-shelf biomanufacturing facility in the industry, now used by four global customers, enabling production of precision medicines in 13 countries.
Daria is a sought-after speaker at industry and alliance events. In 2017 Daria was named European Businesswoman of the Year 2017 in the category Life Sciences.
Her engagement in public health and development of medicines against infectious diseases has brought her to live and work in more than five countries in Africa, Europe and North America. She served as principal investigator working on malaria, infectious diseases, immunology and vaccines at Karolinka Institute in Sweden, from which she earned one PhD in Experimental Medicine. Her second PhD is in Biotechnology and Transplant Immunology from The University of Pisa, Italy, and a Master in Science, with major in Molecular Biology from the University of Pisa, Italy.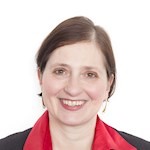 Dr Francesca Gliubich
Francesca has been appointed as Director of London Advanced Therapies and will take up the post in January 2019. She joins us from Barts Charity, where, as Director of Grants, she oversees all the grant funding schemes. Francesca has a Masters Degree in Industrial Chemistry from Milano University and a PhD in Structural Biology from Padova University. Following a Postdoctoral Research fellowship in Groningen (the Netherlands), Francesca has worked at the Pharma/Academia interface, having held various positions in Universities and commercial companies in the UK and overseas.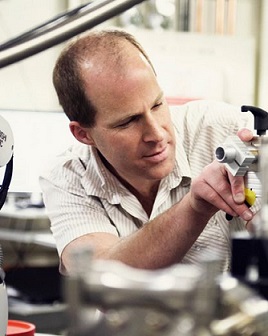 Dr Frank von Delft
Frank has been head of the Protein Crystallography group since the start of the SGC-Oxford in 2004, focussing on methodology and high-throughput techniques for protein crystallography. In late 2012 he joined the Diamond Light Source synchrotron as head of beamline I04-1. In this role he is working to make Fragment Screening by X-ray Crystallography an easily accessible and routine experiment. This led to Diamond's XChem facility going live in 2016, yielding over 100 user experiments to date from academia and industry.
Frank received his undergraduate degree from the University of the Free State (Bloemfontein, South Africa), and gained his PhD in protein crystallography under Tom Blundell at Cambridge (UK). He has also worked as a postdoc in San Diego (academically at Scripps in the JCSG, industrially at Syrrx in its pre-Takeda days). He is a visiting professor at the Biochemistry Department of the University of Johannesburg.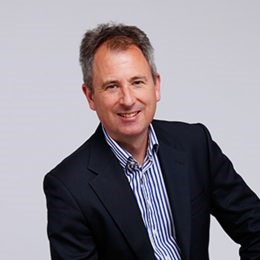 Dr Iain Thomas
Iain heads Cambridge Enterprise's Life Science team. The team is responsible for technology in fields as diverse as therapeutics, diagnostics, biofuels, IVF and epigenetics. Recent spin-outs from Cambridge University include Mission Therapeutics, Cambridge Epigenetix, XO1 Therapeutics, Z-factor, Phoremost and Predictimmue; XO1 was sold to Janssen for an undisclosed sum. Iain led discussions with GSK in respect of the University of Cambridge–GSK open innovation drug discovery initiative based at the Stevenage Bioscience Catalyst, founded (with others) Apollo Therapeutics an innovative vehicle for developing early stage therapeutic opportunities from three Universities (Cambridge, University College London and Imperial College) and led the creation of the recently announced Ceres a funding partnership of technology in the Agritech sector.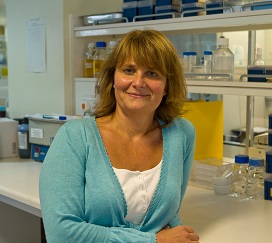 Ilaria Bellantuono
Ilaria Bellantuono is Professor of Musculoskeletal Ageing and Co-Director of the Healthy Lifespan Institute at the University of Sheffield. Ilaria's research interests are in the identification of geroprotectors, molecules which delay or revert ageing and in their clinical translation for multimorbidity and frailty. She has led the Horizon2020 COST Action MouseAGE, a European network binging together over 200 researchers from 25 EU countries and the USA to reach consensus on best practise in preclinical and clinical testing of geroprotectors to speed up translation.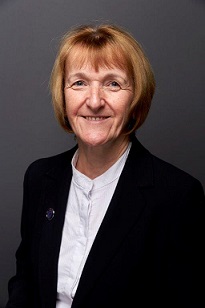 Prof Janet Lord
Janet Lord is Professor of Immune Cell Biology and director of the Institute for Inflammation and Ageing at Birmingham University. She is also director of the MRC-Arthritis Research UK Centre for Musculoskeletal Ageing Research. She is a theme lead in the recently awarded NIHR BRC in Inflammation. Her primary research focus is in the effect of ageing upon immune function and how this limits the ability of older adults to resolve inflammation and predisposes them to chronic inflammatory disease such as Rheumatoid arthritis. She also researches the link between chronic systemic inflammation and physical frailty in old age and chronic disease. In this context Professor Lord has a particular interest in the role played by stress (physical and psychological) and the altered HPA axis in modulating immunity and frailty in old age and following an injury such as hip fracture. More recently she has begun to research the inflammatory response to major trauma and how this varies with age and influences patient outcomes. She has active research links with Brazil in the area of ageing and frailty and China in the area of trauma. In 2013 she was awarded the Lord Cohen of Birkenhead medal for her outstanding research in human ageing by the British Society for Research in to Ageing. She was elected a Fellow of the Academy of Medical Sciences in 2015. She has published over 215 original papers and reviews.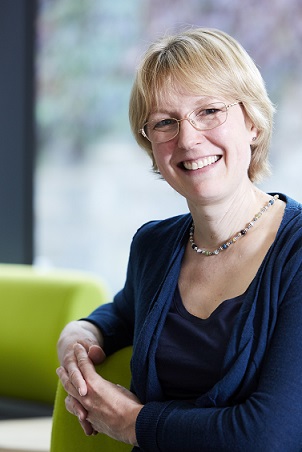 Dr Josephine Dixon- Hardy
As part of her role as Director of Medical Technologies Innovation at the University of Leeds, Josephine is Operations Director for the EPSRC Medical Technologies Innovation and Knowledge Centre, Deputy Director of the EPSRC Centre for Innovative Manufacturing in Medical Devices and Director of Grow MedTech, a Connecting Capabilities project funded by Research England. With a background in life sciences research and two decades of experience of technology translation in a range of sectors, her current focus is the development of innovation processes which de-risk medical technologies, enabling them to be translated more effectively into commercial products and benefit for patients. Josephine played a key role in delivering the Medical Technologies Science and Innovation Audit (Leeds City Region) published by the Department of Business, Energy and Industrial Strategy in September 2017, which evidenced the role for the region in growing UK medtech economic output by at least £10bn per year by 2025. She has particular interests in new approaches to knowledge exchange and the development of innovative cultures, in particular growing the skills and capabilities in teams to enable these.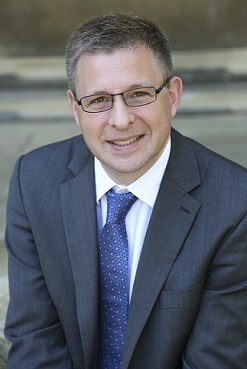 Dr Kai Stoeber
Kai Stoeber is VP, Global Innovation at Shionogi Europe. He received his MSc in Biological Sciences from the University of Bonn and his PhD from the University of Cambridge. In academia he had successful tenures at Cambridge and UCL where his research focused on cell-cycle control of DNA replication and cell division. He identified new drug targets and cancer biomarkers commercially developed by start-up and biopharmaceutical companies. He is an advocate for open innovation and open science, is experienced in establishing and coordinating private-public partnerships, and has led projects designed to accelerate research towards medical advancements by forging close collaborative academia-industry interactions. In his current role he works with senior executives in Osaka, Japan, to define and deliver Shionogi's global external innovation strategy. His focus lies on broadening external networks towards integrated research collaborations across core therapeutic areas with key stakeholders in the innovation ecosystem. He identifies and evaluates horizon technologies and new targets or molecules from external sources, develops technology road maps, and engages in preclinical liaison for drug development programs.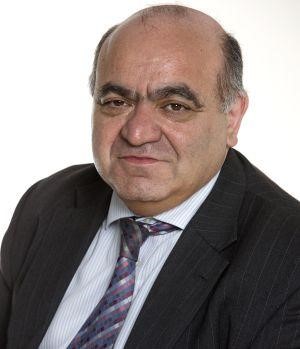 Dr Martino Picardo
Martino was the first CEO of the Stevenage Bioscience Catalyst (2010-17) an ambitious concept to develop an Incubator and Accelerator, followed by a world class Science Park for the Life Sciences sector. Martino has a PhD in Biochemistry from Cardiff University and spent 4 years at Baylor College of Medicine, Houston, TX in Cardiovascular research. Martino joined Amersham International in 1991 and subsequently went on to manage the R&D Technology Transfer Group, based in Cardiff and developing high throughput screening technologies for the Pharmaceutical sector. Following the merger of Amersham with Pharmacia Biotech, Martino became the Science Director for the Cardiff site, Martino then became a Business Manager for Manchester Biotech Ltd. and subsequently Manchester Innovation Ltd. in June 1999. When the Universities of Manchester and UMIST merged, he became Managing Director of UMIC and MICL and was a Board member of UKB, from 2006-2011. Martino was also acting Chairman for a start-up company, sri Forensics Ltd (2011-2014) and has previously been on the Board of Cartesian Technologies , BIONOW Steering Committee and was also a non -executive Director for Queen Mary Bioenterprise Ltd (2009-Aug 2010).. Martino has also been a Board member of the Hertfordshire LEP (2012-2015), where he chaired the Innovation sub-group. Martino was also appointed to the Life Science Wales Hub Board as a Non –Executive) from 2014-2017. Martino is now an Independent Consultant, based in Manchester. He was a part-time role as Entrepreneur in Residence at UMIP and is now focused on specific spin-out related projects. Martino is also involved in assessing funding application and appraisals for Innovate UK, and NC3Rs. Most recently, Martino was appointed to the Board of BIONOW, the Northern Trade Organization for Life Sciences, as a non- Executive Director and as Chairman of the Discovery Park, Sandwich in June 2018. Martino is now also Chairman of a Biotech start-up that has recently attracted investment.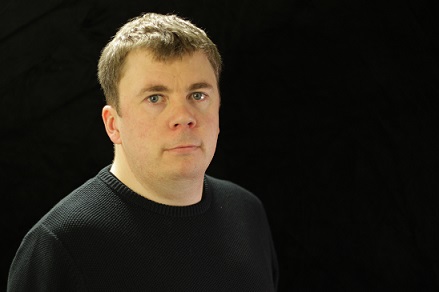 Dr Michael Morrison
Michael Morrison is Senior Researcher in Sociology with the Centre for Health, Law and Emerging Technologies (HeLEX) and Associate Fellow at the Institute for Science, Innovation and Society at the University of Oxford.
His work deals with the dynamics of innovation in biomedical technologies, where has worked on a range of topics including growth hormone and human enhancement, biobanking, and regenerative medicine. Michael is currently heading an ESRC-funded project investigating how potential clinical applications of new technologies are shaped by scientific, regulatory, economic, and cultural factors, drawing on three interrelated case studies of induced pluripotent stem cells, genome editing using CRISPR-Cas9 and similar tools, and 3D printing of living biological material. For more information, see www.biomodtech.com.
Michael obtained his Ma and PhD from the Institute for Science and Society University of Nottingham and has worked in the Science and Technology Studies Unit (SATSU) at the University of York and the ESRC Centre for Genomics in Society (Egenis) at the University of Exeter before moving to Oxford in 2012.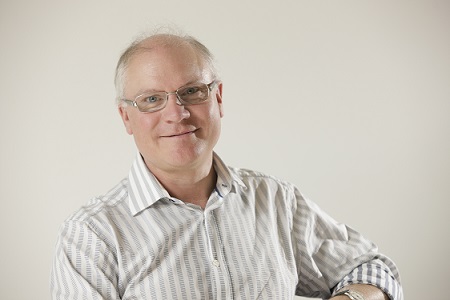 Sir Prof Mike Ferguson
Mike Ferguson obtained a PhD in Biochemistry (1982) at London University. He was a Postdoctoral Fellow at the Rockefeller University, New York, with George Cross FRS and at Oxford University with Raymond Dwek FRS. He took up a lectureship at The University of Dundee in 1988 and was promoted to a personal chair in Molecular Parasitology in 1994 and was appointed the first Regius Professor of Life Sciences in 2013.
He has published over 250 peer reviewed research papers and is known for solving the first structures of glycosylphosphatidylinositol (GPI) membrane anchors, which play important roles throughout eukaryotic biology.
His research takes a multidisciplinary approach to understanding the biochemistry of protozoan parasites that cause tropical diseases, particularly the trypanosomatids that cause human African Sleeping Sickness, Chagas' disease and leishmaniasis. He believes in the fundamental importance of working across the Biology / Chemistry interface and is particularly interested in Translational Research. Together with his colleagues, he was instrumental in establishing the Drug Discovery Unit at the University of Dundee and he is a member of the Wellcome Centre for Anti-Infectives Research. He is also co-Director of the successful Dundee Proteomics Facility.

Mike was Dean of Research for Life Sciences from 2007-2014 and continues to play a role in Research Strategy. He led the construction of the Discovery Centre for Translational and Interdisciplinary Research and is co-lead on the Growing the Tay Cities BioMedical Cluster component of the Tay Cities Deal. He is Deputy Chair of The Wellcome Trust and a member of the Board of Directors of the Medicines for Malaria Venture (MMV).
Mike is a fellow of the Royal Societies of London and Edinburgh and of the Academy of Medical Sciences and a member of EMBO. He was knighted in 2019 for services to science.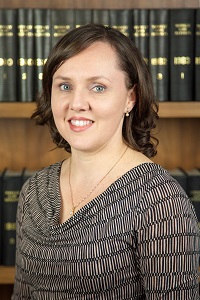 Naomi Hawkins
Naomi Hawkins is a Senior Lecturer in Law at the University of Exeter, as well as a Research Associate at HeLEX – the Centre for Health Law and Emerging Technologies and a Research Fellow of the Oxford Intellectual Property Research Centre at the University of Oxford. Her research focuses on the interaction of law and biomedical science, particularly around intellectual property rights. She uses traditional legal research and empirical methods to investigate the impact of patents on the development of translational outcomes of genetics and genomics research. She is also interested in the ways in which data sharing practices intersect with intellectual property rights in science. She is currently funded by the ESRC for her project "The Impact of Patents on Translational Research - Non-Invasive Prenatal Diagnosis in Europe and the US".
Naomi obtained her LLB and her BSc (Biomedical Science) from the University of Queensland in 2002 before being admitted as a legal practitioner in Australia. Following a period of legal practice in Australia clerking for a Supreme Court Judge, and working in a large commercial law firm, she completed her BCL and doctorate in law at the University of Oxford.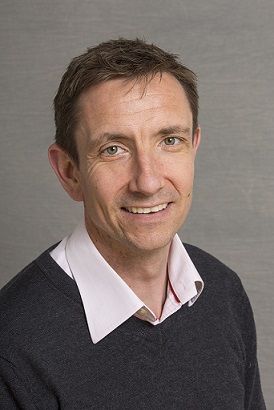 Dr Paul Mercer
Paul has been the Head of Collaboration at the Francis Crick Institute since summer 2018. Prior to this, Paul gained significant experience of industrial collaborations with academia in both the early drug discovery and experimental medicine settings. Paul was the programme manager for EMINENT (Experimental Medicine Initiative to Explore New Therapies); a £16M experimental medicine consortium, supported by the MRC and GSK to enable researchers from five leading UK HEIs (UCL, Imperial College, University of Cambridge, Newcastle University, University of Glasgow) to engage GSK assets and expertise in prosecuting ground breaking experimental clinical studies in areas of unmet need. As a GSK funded Principal Research Associate at UCL, Paul spent time working as biology lead for a GSK drug discovery programme in fibrosis; leading the biological rationale for repurposing a cancer therapeutic into pulmonary fibrosis. Prior to this Paul completed a postdoc at Novartis Institute for Biomedical Research Horsham following a Pfizer CASE/ MRC award funded PhD in Cell Sciences at the University of Southampton.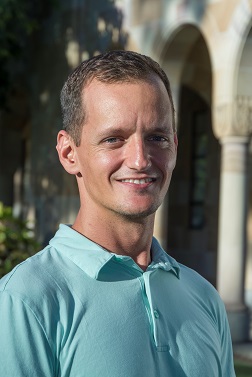 Dr Roberto Salguero-Gomez
Dr Rob Salguero-Gomez is an Associate Professor in Ecology at the Department of Zoology at Oxford. He is also affiliated with the Max Planck Institute for Demographic Research (Germany), and the Centre of Excellence in Environmental Decisions (Australia). His research brings together biochemistry, histology, physiological, and demographic modelling techniques to understand why not all species senesce. His group explores the mechanisms of senescence through laboratory and field experimentation, and the environmental factors and macro-evolutionary processes that allow animal (including humans) and plant species to postpone or even escape from senescence. He has published on this and other topics in journals like Nature, PNAS and Ecology Letters, among others, and a book on "The Evolution of Senescence across the Tree of Life".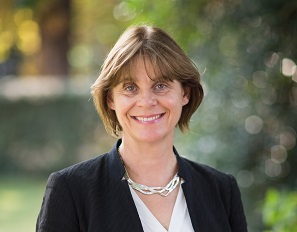 Prof Sarah Harper CBE
Sarah is Professor of Gerontology at the University of Oxford, a Fellow at University College, and the Founding Director of the Oxford Institute of Population Ageing. She served on the UK Prime Minister's Council for Science and Technology and as the Director of the Royal Institution of Great Britain. Sarah was appointed a CBE in 2018 for services to Demography.
She chaired the UK government's Foresight Review on Ageing Populations (2014-2016) and has chaired the Evaluation board of the Active Ageing Index for the EC/UNECE Population Board since 2015. She is a non-Ex Director of Health Data Research UK, and a Fellow of the Royal Anthropology Institute.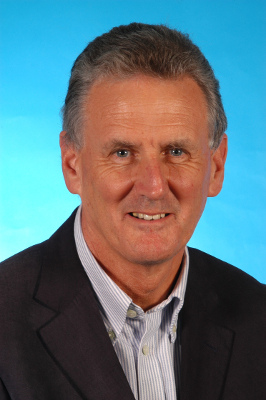 Prof Simon Howell
Simon Howell holds PhD and DSc degrees in physiology from the University of London and is currently Director of Academic Estates Strategy for Health Campuses and Guy's Campus Dean at King's College London. His research interests are in diabetes and in particular in the mechanism and regulation of insulin secretion. He was awarded the RD Laurence lectureship of the British Diabetic Association and the Minkowski Prize of the European Association for the Study of Diabetes in recognition of his research.
He has been a member of Council of the European Association for the Study of Diabetes and of the Association of Medical Research Charities and was Chairman of the Board of Trustees of the charity Diabetes UK 2006-2009.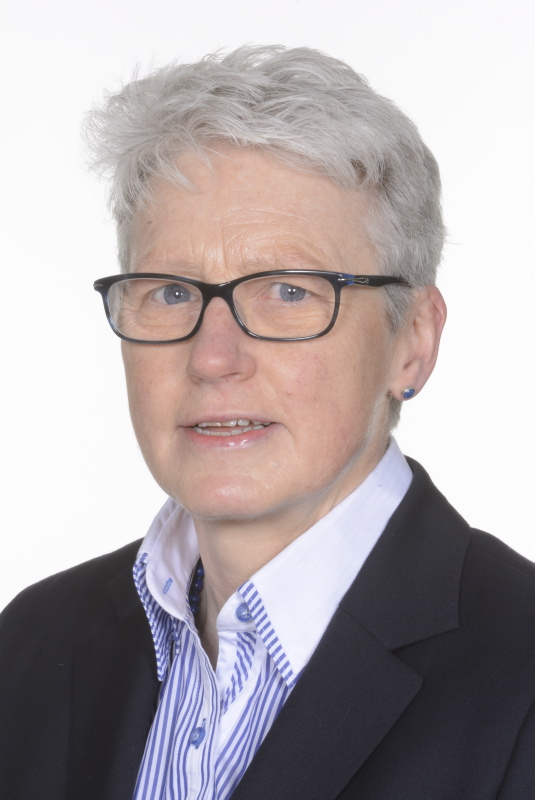 Prof Trish Greenhalgh
Trish Greenhalgh is Professor of Primary Care Health Sciences and Fellow of Green Templeton College at the University of Oxford. She studied Medical, Social and Political Sciences at Cambridge and Clinical Medicine at Oxford before training first as a diabetologist and later as an academic general practitioner. She has a doctorate in diabetes care and an MBA in Higher Education Management. She now leads a programme of research at the interface between the social sciences and medicine, working across primary and secondary care.
Her work seeks to celebrate and retain the traditional and the humanistic aspects of medicine and healthcare while also embracing the unparalleled opportunities of contemporary science and technology to improve health outcomes and relieve suffering. Three particular interests are the health needs and illness narratives of minority and disadvantaged groups; the introduction of technology-based innovations in healthcare; and the complex links (philosophical and empirical) between research, policy and practice.
Trish is the author of over 400 peer-reviewed publications and 16 textbooks. She was awarded the OBE for Services to Medicine by Her Majesty the Queen in 2001 and made a Fellow of the UK Academy of Medical Sciences in 2014. She is also a Fellow of the UK Royal College of Physicians, Royal College of General Practitioners, Faculty of Clinical Informatics and Faculty of Public Health.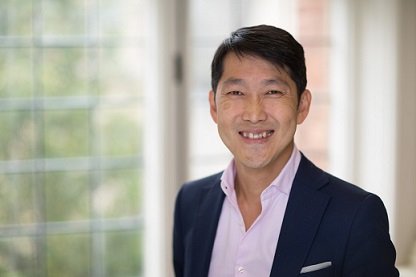 Dr Wen Hwa Lee
Lee is a molecular and structural biologist with a wide international network in drug discovery, including charities, academia, industry and government agencies. Previously at the Structural Genomics Consortium and University of Oxford, Lee is an experienced leader in setting up partnerships and alliances with multiple stakeholders to accelerate discoveries for drug discovery – always exploring the potentials of Open Science models.
He designed and implemented several strategies in two of the largest and most successful international public-private partnerships for drug discovery – the Structural Genomics Consortium and the European Lead Factory and co-led the establishment of the first Open Science Drug Discovery initiative in Brazil, at the University of Campinas.
Along with his scientific endeavours, Lee also advised high-level government representatives from different countries and charitable institutions on policy and strategy to integrate scientific, societal and economic impact.
Presently, Lee is the CEO and Chief Scientist of Action Against Age-related Macular Degeneration (AMD) – a new research charity focused on discovery and development of new and affordable therapies to stop or delay progression of AMD into its late-stage and sight-loss. AMD is the most common cause of visual impairment in the developed world, leading to loss of independence, increased anxiety, loneliness and depression, and risk of accidents – all of which are even more bearing in the elderly.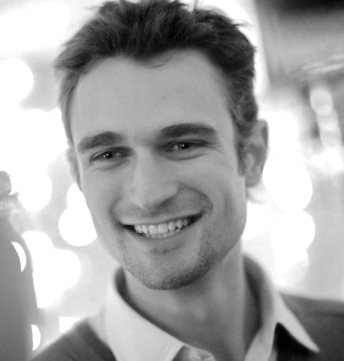 Adam Kamenetzky
Adam Kamenetzky is a Senior Research Fellow for the UK's National Institute for Health Research (NIHR). His work focusses on applying social research methods to improve NIHR's organisational learning: specifically, how NIHR understands, supports and evidences the wider impacts of over £1.3 billion annual investments in health and social care research. Adam's interest in this area stems from his prior roles spanning the research (Policy Institute at King's College London) and not-for-profit (Médecins Sans Frontières, Great Ormond Street Hospital Children's Charity) sectors, where his focus has been on developing organisational approaches and systems relating to research policy, impact and communications.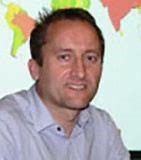 Andrew Farlow
Andrew Farlow, an economist educated at the universities of Cambridge and Oxford, specialises in health, economics, and finance. His highly inter-disciplinary approach (combining medicine, epidemiology, finance, economics, and management) is reflected in his Oxford positions: currently Senior Fellow at the Oxford Martin School and, previously, Senior Research Fellow at the Department of Zoology (Spatial Ecology and Epidemiology Group); Senior Research Fellow at the Saïd Business School; and Research Fellow at Oriel College. He has been PI or co-PI on a series of cross-disciplinary health-related projects, including, among others: the Oxford Martin Programme on Vaccines; the EU-funded International Research Consortium on Dengue Risk Assessment, Management, and Surveillance. He is coordinating Oxford's efforts to strengthen ties with public and global health researchers in the EU by means of the new Oxford/Berlin Research Partnership for Public and Global Health, one focus of which is affordable medicines. He is working with colleagues in Brazil, India, China, and Kew, London, on a new global partnership to generate affordable medicines from natural products, especially plants (based on open science and technologies such as block-chain). He lectures on Oxford's programmes in: Global Health; Public Health and Policy; and Human and Veterinary Vaccinology. He has provided advice to a wide range organisations, including: World Health Organization (currently as a member of the Neglected Tropical Diseases Investment for Impact Working Group); UK Government's Department of Health (Joint Committee on Vaccination and Immunisation, Varicella Subcommittee); Global Alliance for Vaccines and Immunization; UK Department for International Development; Bill and Melinda Gates Foundation (about TB and dengue in particular); The Rockefeller Foundation; TB Alliance; Aeras Global TB Foundation; Pediatric Dengue Vaccine Initiative; Pharmaceutical R&D Policy Project at the LSE; US National Institutes for Health; Office of Health Economics, London; Médecins Sans Frontières; Institute for Health Research, UK; South African Competition Commission; UK Government Treasury; Wellcome Trust; Dalberg Global Development Advisors; Oxfam; ActionAid; German Bundestag.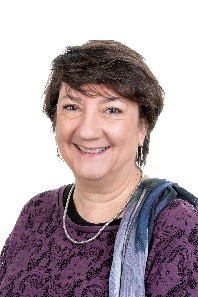 Cathy Yelf
Cathy Yelf has been Chief Executive of the Macular Society since February 2015 having first joined the Society in 2008 as Head of External Relations. She is a founder and trustee of Action Against Age-related Macular Degeneration (AMD), a collaboration of four sight loss charities established to find new therapies to prevent early AMD developing into the blinding forms. She is also a member of the Executive Council of the Association of Medical Research Charities, whose members collectively fund £1.6bn of medical research every year.
Before working in the third sector Cathy had a long career in journalism, mainly at the BBC.
The Macular Society is dedicated to ending fear and isolation of macular disease. It is the leading UK charity for macular disease, funding world-class research and providing advice and support to many thousands of people affected by macular conditions. The Society has 23,000 patient and eye care professional members and more than 400 local peer-support groups across the British Isles. It offers counselling and befriending, well as advice and information on living with sight loss and campaigns for better care and more research.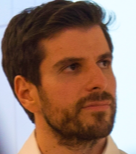 Greg Rigano
Gregory has a deep passion for using technology to exponentially increase life expectancy - the great crossroads of biomedical research and computation. He is currently CEO to IKU, a decentralized organization for economically incentivized funding and development of bio r&d - open to the world and advisor to Stanford University School of Medicine, SPARK Translational Research Program. As a lawyer, Gregory has provided counsel to over $1 billion in transaction volume at global scale. He has worked worked closely with eminent scientists, universities and multi-national corporations in bringing new medicines to market and has significant experience in leveraging decentralized systems in emerging economies.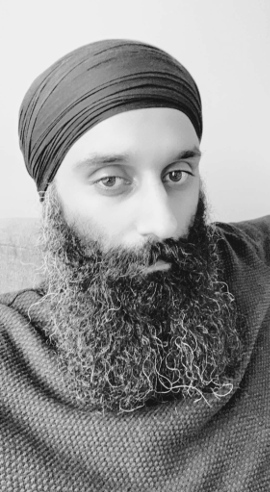 Harpal Dhillon
Harpal is a pharmacist, with experience of working across healthcare, public health, academia and pharmaceutical industry in a variety of roles spanning global reach. He has specialised in developing innovative strategies and initiatives to improve patient care. His strengths lie in harmonising strong medical understanding to drive policy change and deliver market access.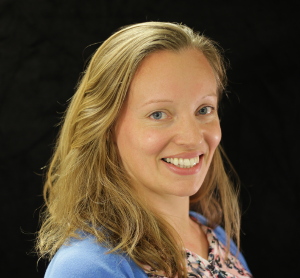 Harriet Teare
Dr Harriet Teare is Deputy Director of the Centre for Health, Law and Emerging Technologies (HeLEX), University of Oxford. She is interested in the implications of digital health for equitable access to new technology, such as genome sequencing. Harriet has been a researcher in healthcare and policy at HeLEX since 2012 and was seconded to the Melbourne Law School in September 2017 to help establish a research program focused on law, governance and emerging technologies in medical research. Harriet is specifically involved in projects relating to the implementation of improved consent mechanisms, and engagement and involvement of patients and consumers. She has a DPhil in Chemistry from Merton College, Oxford, and previously worked as a senior policy advisor at Cancer Research UK, focusing on policy issues relating to science and research, and public health.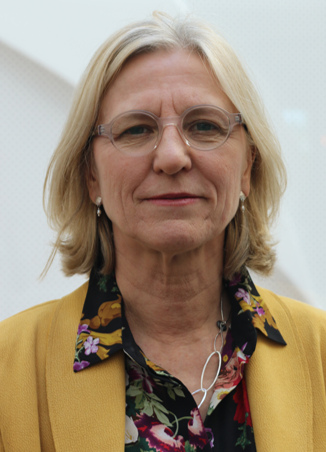 Jane Kaye
Prof. Jane Kaye DPhil, LLB, Grad Dip Leg, BA is the Director of the Centre for Law, Health and Emerging Technologies (HeLEX) at the University of Oxford and has a part-time Professorship at the University of Melbourne, Australia where she also has a research team. She obtained her degrees from the Australian National University (BA); University of Melbourne (LLB); and University of Oxford (DPhil). She is on a number of international expert committees and scientific advisory boards and is on the editorial boards of Law, Innovation and Technology, of the Journal of Law, Information and Science, of New Genetics & Society and of Life Sciences, Society and Policy. Her team are leading on the Dynamic Consent project and she is one of the leaders in the ELSI 2.0 Global Initiative. Her research focuses on the relationships between law, ethics and the emerging technologies in health. The main focus of her research is on genomics with an emphasis on biobanks, privacy, data-sharing frameworks, global governance and translational research.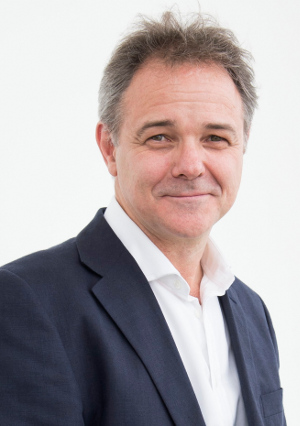 Jeremy Farrar
Jeremy Farrar is Director of the Wellcome Trust - a politically and financially independent global charitable foundation that exists to improve health by helping big ideas to thrive.
Jeremy is a clinician scientist who before joining Wellcome was, for eighteen years, Director of the Oxford University Clinical Research Unit in Viet Nam, where his research interests were in infectious diseases and global health with a focus on emerging infections. He was named 12th in the Fortune list of 50 World's Greatest Leaders in 2015.
Jeremy was appointed OBE in 2005, awarded the Memorial Medal and Ho Chi Minh City Medal from the Government of Viet Nam and honoured by the Royal College of Physicians UK and the American Society for Tropical Medicine and Hygiene. In 2018 he was awarded the President Jimmy and Rosalynn Carter Humanitarian Award
He is a Fellow of the Academy of Medical Sciences UK, National Academies USA and a Fellow of The Royal Society.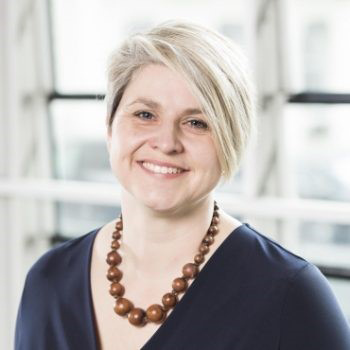 Joann Rhodes
Joann is a translational pharmacologist with experience in >20 pre-clinical programmes which have spanned the life sciences R&D eco-system: from bench pharmacologist to strategic alliances consultant for Pfizer Global R&D; visiting fellow at Imperial College leading a £6m innovative programme to combat pipeline attrition to managing industrial-academic partnerships at UCL and The Research Network, as Director of the Virtual BioIncubator.
This has given Joann a good perspective of the drivers and challenges of innovation across industry, academia, and biotech in multiple fields: Rare diseases, Gene Therapy, Neuroscience, Inflammation and Immunology. Indeed, she has a passion for creation of enabling infrastructures to accelerate therapeutics discovery and development. This forms part of her current Executive-MBA research at Imperial College Business School.
Joann's current role, at MSD is a great opportunity to leverage this broad experience to build the new London R&D Innovation centre for Ageing, based at LBIC and The Crick.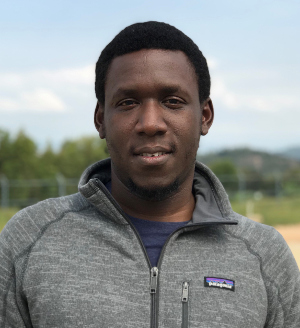 Joseph Ndagijimana
Joseph Ndagijimana leads Zipline team in Rwanda, an innovative technology and logistics company that delivers medical products to hospitals in remote areas using autonomous drones. He holds a degree in global health delivery from the University of Global Health Equity and a degree in pharmacy from National University of Rwanda. Prior to Zipline, he received the prestigious Global Health Corps fellowship and worked on implementing international procurement processes for pharmaceuticals and medical equipment to rural hospitals in rural districts of Rwanda. Ndagijimana has an extensive experience in medical supply chains in both government and private nonprofit institutions, including the Medical Procurement and Production Division of the Rwanda Biomedical Center and the non-profit Partners In Health.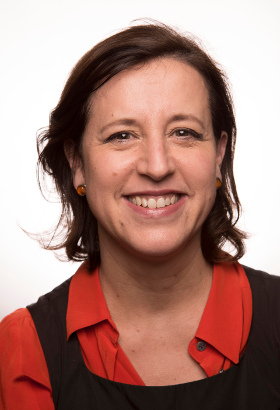 Julie Walters
Julie Walters is the founder of Raremark, an online patient network, which helps people affected by a rare condition make informed choices about healthcare.
Julie is a journalist by training, with a degree in molecular genetics. She believes that healthcare will be transformed when patients are more educated and enabled to bring about change. Julie has won numerous awards including the Enterprise Awards' Outstanding Female Entrepreneur of the Year.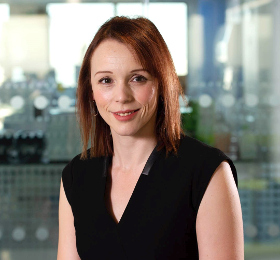 Kath Mackay
Kath Mackay is Director of Ageing Society, Health & Nutrition at Innovate UK. Kath leads a team working to grow and scale the best UK businesses developing biomedical, health, agriculture and food innovations.
Kath joined Innovate UK in 2013 to co-manage the Regenerative Medicine & Advanced Therapies Programme, working to support the growing UK cell and gene therapy industry and growing market confidence to make the sector more investable. In doing this Kath worked closely with the Cell and Gene Therapy Catapult, and latterly she has led establishment of the Medicines Discovery Catapult for Innovate UK.
She has also held the roles of Head of Precision and Discovery Medicine and Deputy Director of Ageing Society, Health & Nutrition.
Kath has a PhD in pharmacology where she researched using stem cell models for novel drug discovery applications. Prior to joining Innovate UK she held commercial biotech roles providing experience of the life sciences industry in the UK and the USA.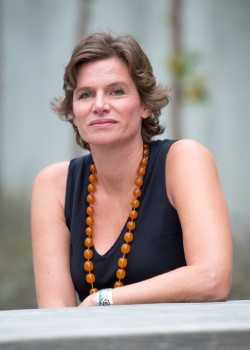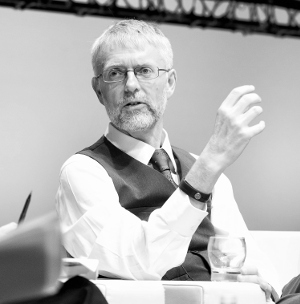 Mark Taylor
Mark is currently Head of Impact for the Central Commissioning Facility of the National Institute for Health Research. Before that he has worked, amongst other places, for Oxford University Hospitals NHS Trust, the NHS Institute for Innovation and Improvement and Oxford University Innovation (the University's knowledge transfer arm). He has been a trustee for the MS Society, briefly for Asthma UK and now Antibiotic Research UK. He was diagnosed with relapsing remitting multiple sclerosis in 2003 and is the MS Ambassador for parkrun UK. He is also on the British Medical Journal's Patient Panel and an Academic Visitor at the University of Oxford. His work at the moment includes looking at ways to incorporate the patient experience into the evaluation of clinical and health research impact.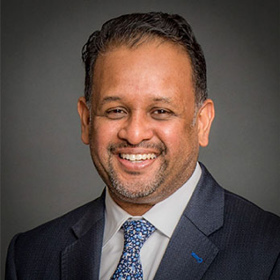 Niven Narain
Dr. Niven R. Narain is Co-Founder, President & CEO of Berg, a Boston-based biopharma driving next generation drug and diagnostic development by combining patient-driven biology and Bayesian AI. He is a pioneer in technology development at the intersection of Biology and AI and is inventor of the Interrogative Biology® platform that has unraveled actionable disease insight leading to both de novo and repurposed development of a deep pipeline of products in oncology, metabolic, rare, and CNS diseases, namely BPM 31510 currently in Phase 2 trials for cancer covered by over 550 issued and pending US and international patents. Narain is a member of the NASA/Gene Lab Steering Committee, Advisor to DoD leadership on breast and prostate cancer and forged strategic partners with industry, academia, and US and UK governments. He is an industry thought leader in precision medicine, drug development, and AI/ML serving as a frequent speaker at Economist, Bloomberg, Financial Times, Wired, and Aspen Ideas and many international meetings on medicine and technology. Dr. Narain has been featured on CNN, BBC, CNBC, Fox Business, Fortune, and the Wall Street Journal among others. Dr. Narain was named to the Boston Business Journal top 40 leaders under 40 (2014), EY Entrepreneur of Year finalist (2018) and to the Deep Knowledge Analytics Top 100 AI Pioneers in Drug Discovery and Advanced Healthcare (2019). Narain obtained a BS in Biological Sciences/Philosophy from St. John's University, NY and a PhD in Biochemistry with focus on Cancer Biology at the University of Miami Miller School of Medicine where he also did clinical research training in Dermatology and Cutaneous Surgery serving as Director of Cutaneous Oncology Research. He has published in Nature Medicine and Cell with leading collaborators from academia, NIH, and DoD. Dr. Narain is most passionate about improving patient care and enabling increased access to innovative medicines towards improved healthcare outcomes
Rabia Khan
Rabia has a background in immuno-genetics with a passion for bridging the worlds of science, business and technology. She completed her BSc in Biology and Economics from McGill University in Montreal, Canada and went on to complete a PhD in Genetics studying the genetics underlying the host immune response to Typhoid.
Following this, she joined Meta, an artificial intelligence company using NLP to uncover knowledge within the biomedical literature. In her role as VP Commercial Partnerships, she worked with the CEO to understand product-market fit, built products for commercial partners and was instrumental in the IAPRA partnership. Meta has since been acquired by Chan Zuckerberg BioHub.
Following Meta, she went on to a post-doctoral fellowship at the Francis Crick Institute under Dr. Frickel, where she worked on establishing cellular models for the immune response to Toxoplasma infection in induced pluripotent stem cell derived macrophages. She returned to working at the intersection of Biology and Technology and joined BenevolentAI, an AI-enabled drug discovery company, as a scientist and established a number of pre-clinical drug-discovery programmes. She worked closely with the BenevolentAI product team to define product vision based on drug-discovery needs and rose to the role of Associate Director Strategy and Planning working closely with Prof. Jackie Hunter.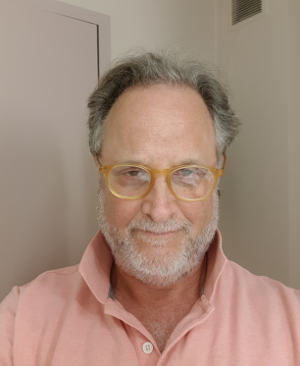 Steven Zimmer
Steven is a trained scientist, academic and entrepreneur who is the founder and CEO of MitoDys Therapeutics and EpiCombi Therapeutics. He is also a visiting researcher at Oxford University in the Nuffield Department of Medicine's Structural Genomics Consortium. After his scientific training he was hired as one of the first Biotech analysts on Wall Street, moving into investment banking there and in London at Robert Fleming and then into Asset management both independently and with Donaldson Lufkin and Jenrette, ending his financial career at Credit Suisse First Boston (having acquired DLJ from Axa). Over the years, he has been involved in the start-up of various companies including Protein Sciences (acquired by Sanofi in 2017), Orthomatrix, Steribottle and Tissuomics. More recently, he acted as a consultant for various Biotech companies including e-Therapeutics and Selventa where he was strategic and business development advisor to those companies. In 2012 he founded MitoDys therapeutics, a drug discovery company focused on uncovering novel treatments for neurodegenerative disorders such as Parkinson's disease and Multiple System atrophy. In 2016 he founded EpiCombi therapeutics which is focused on the rational design of epigenetic drug combinations for cancer and other complex diseases. He has a BSc.(Hon) from Simon Fraser University in Biochemistry and an MSc. in Molecular Biology and Genetics obtained while at the University of Basel.
Sue Kilby
Sue has worked across healthcare which has included NHS England on the digital medicines strategy, Cancer Networks setting up the Cancer Drugs Fund, hospital and primary care in medicines optimisation. In recent years she has worked for several large pharmaceutical companies and one small biotech in market access, marketing, health policy and government affairs. She has also worked for a number of global consultancies and managed her own consultancy where she developed market access strategies and undertook payer research for pricing and reimbursement. Sue has been involved in the pharmaceutical, medical devices and diagnostic sectors
Sue was awarded her fellowship by the Royal Pharmaceutical Society for her work as Head of Practice and Chair of Education
Venue
The British Library - Knowledge Centre Theatre, 96 Euston Road, London, NW1 2DB