UK SPINE 2021 Annual conference
Join us at our 3rd annual symposium, which will deliver a series of online events focussed on research and innovation in geroscience and ageing therapeutics.
Registration is now open
Details
Day 1 - Wednesday 21 April 2021

12.00 - 13:30

Shaping the future of person-centred healthy ageing
Workshop on patient and public-driven priority setting for new medicines to increase healthspan. Invite only.

Janet Lord - Director of the Institute of Inflammation and Ageing, University of Birmingham | 1,000 Elders representatives – Birmingham

13:30 - 13:45

Welcome to the UK SPINE Conference: The Age of Healthspan

Phil Clare - Deputy Director, Research Services, University of Oxford

13:45 - 14:30

Strategic priorities in biomarkers for ageing and multimorbidity
Session on emerging insights and imminent advances in biomarker research.

Thomas Jackson - Clinician Scientist and Visiting Consultant in Geriatric Medicine, Institute of Inflammation and Ageing, University of Birmingham
Ivan Pavlov - Board Secretary and Lead on Multimorbidity, Population and Systems Medicine Board, Medical Research Council

14:45 - 15:45

Translational opportunities: promising new approaches to therapeutics and platform technologies
Short presentations from UK SPINE's most innovative translational projects.

16:15 - 17:15

Prevention is better than cure: what's on the horizon for biomarkers of ageing?
Panel discussion on combined approaches to increasing predictive capacity for ageing research.

17:15 - 17:30

Closing address

Day 2 - Thursday 22 April 2021

13:30 - 13:45

A vision for a unified future in ageing innovation: the porous drug discovery pipeline
Using networks of skills and contributions to build functioning routes from bench to bedside.

13:45 - 14:30

The UK SPINE drug discovery pipeline: a new route for porous innovation
Creating a highway for translational drug discovery across the UK - What works and what have we learned

14:45 - 15:45

Translational opportunities: promising new targets
Short presentations from UK SPINE's most innovative translational projects.

Helen Knowles - Senior Research Scientist, NDORMS
Satomi Miwa - Lecturer for Translational biology of ageing, Biosciences Institute, Newcastle University
Clare West - Informatics Postdoctoral Researcher, UK SPINE, University of Oxford and Open Targets

16:15 - 17:15

From principle to practice: exploring the enhanced capabilities of the porous drug discovery pipeline
A panel discussion on how the porous pipeline works in practice from concept to new compound.

17:15 - 17:30

Turning good targets into good treatments: what have we learned from our porous drug discovery pipeline?
Summary of the day and next steps.

Day 3 – Friday 23rd April 2021

13:40 - 13:45

Introduction to Day 3

13:45 - 14:30

Tomorrow's therapies: how do we deliver on the potential of bisphosphonates?
Recent progress on the use of bisphosphonates in treating multimorbidity and increasing longevity.

James Edwards - Skeletal Ageing and Repair group, Botnar Research Centre, University of Oxford
Graham Russell - Emeritus Professor of Musculoskeletal Pharmacology, Oxford and Sheffield Universities

14:45 - 15:45

Translational opportunities: improving patient journeys
Short presentations from UK SPINE's most innovative translational projects.

Ghada Alsaleh - Nuffield Department of Orthopaedics, Rheumatology & Musculoskeletal Sciences (NDORMS)
Heather Draper - Professor of Bioethics, Warwick Medical School, University of Warwick
Emma Fox - Programme Manager, Translation team, Francis Crick Institute

16:15 - 17:15

Affordable healthcare for ageing societies
With the grand challenge of ageing societies around the world, new drugs are not enough, this panel discussion will explore the economics of geroprotective medicine.

Lynne Cox - PI Lab of Ageing and Cell Senescence, Department of Biochemistry, University of Oxford
Alexander Masters - Author and Co-founder of iCancer
Andrew Scott - Professor of Economics, London Business School
Stuart Redding - Centre for Health Service Economics & Organisation

17:15 - 17:30

Ushering in 'the age of healthspan'
Exploring the future impacts of geroscience research and how and when society can feel the benefits of new therapeutics

Chas Bountra - Pro-Vice Chancellor for Innovation at the University of Oxford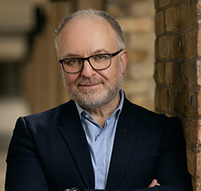 Andrew J Scott
London Business School and The Longevity Forum
Professor of Economics
Andrew J. Scott is Professor of Economics at London Business School having previously held positions at Oxford University, London School of Economics and Harvard University. His work focuses on the economics of longevity and he is the co-author of "The 100 Year Life" and "The New Long Life". He was Managing Editor for the Royal Economic Society's Economic Journal and Non-Executive Director for the UK's Financial Services Authority 2009-2013. He is currently on the advisory board of the UK's Office for Budget Responsibility, the Cabinet Office Honours Committee (Science and Technology), co-founder of The Longevity Forum, a member of the WEF council on Healthy Ageing and Longevity and a consulting scholar at Stanford University's Center on Longevity. Andrew is also the recipient of an ESRC grant for researching the economic longevity dividend.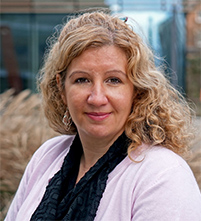 Beverley Vaughan
Programme Director, UK SPINE: Knowledge Exchange
Beverley joined the UK SPINE team in November 2018 with responsibility for the management of the overall programme and teams. Developing the consortium to deliver a national network of collaborators offering innovative solutions to healthy ageing and treatment of diseases of ageing, with novel therapeutics and intelligent clinical trial design.
With experience across the pharmaceutical and SME biotech community setting up complex networks (Advanced Therapy Treatment Centres, iUK), programme management (through challenging projects at the Cell and Gene Therapy Catapult) and business development (at Stevenage Bioscience Catalyst). Developing business and academic opportunities through to implementation, as well as teaching and personnel development. Beverley has over 7 years' experience as a clinical scientist specialising in haematology and oncology in addition to 5 years' within academia, lecturing and managing R&D within the Medical Sciences at undergraduate and postgraduate levels.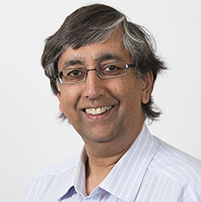 Chas Bountra
Pro-Vice Chancellor for Innovation
Professor of Translational Medicine at the University of Oxford
Chas is Pro-Vice Chancellor for Innovation at the University of Oxford, Professor of Translational Medicine in the Nuffield Department of Clinical Medicine, CSO for the SGC, academic lead for the Dementia Drug Discovery Institute and Professorial Fellow at Keble College, Oxford. Chas is an invited expert on several government and charitable research funding bodies, and an advisor for many academic, biotech and pharma drug discovery programmes.
He has given over 400 invited lectures. In 2012 he was voted one of the "top innovators in the industry", in 2014 received the "Rita and John Cornforth Award" from the Royal Society of Chemistry, in 2017 and 2018 was voted "Master of the Bench" from the Medicine Maker Power List, and in 2018 was awarded the "Order of the British Empire" in the New Years Honours List.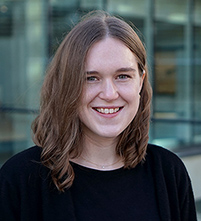 Clare West
Postdoctoral Informatics Scientist, UK SPINE: Knowledge Exchange
Clare joined the UK SPINE team in January 2020 as a Postdoctoral Informatics Scientist, working in collaboration with the Centre for Medicines Discovery (CMD) in Oxford and Open Targets at EMBL-EBI. Her research project aims to identify and prioritise tractable intervention points within the mechanisms linking ageing and multimorbidity. She has an BSc in Biochemistry (University of Nottingham) and a DPhil in Protein Informatics (Department of Statistics, University of Oxford).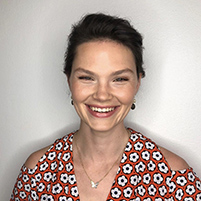 Emma Fox
Programme Manager, Translation team, The Francis Crick Institute
Emma Fox manages entrepreneurial training activities delivered by the Translation team at the Francis Crick Institute, including an accelerator called KQ Labs, which is focused on start-ups making use of data/AI applied to health. Prior to the Crick, Emma designed and facilitated workshops around NHS improvement and human centered design. Emma also previously coordinated clinical trials at the Health Literacy and Learning Program at Northwestern University in Chicago.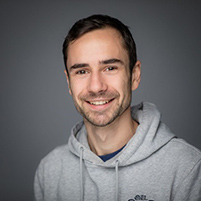 Felix Richter
I am interested in the role of autophagy for the molecular and metabolic interaction of cells. My research focus during my PhD was therefore to characterize the role of adipocyte autophagy during inflammation and its effect on the immune system. In this project, we found that adipocyte autophagy promotes a pro-repair, anti-inflammatory response upon intestinal injury through an autophagy-dependent release of lipids from the adipocytes. We are now seeking to understand whether autophagy, which reduces with age in several cell types, contributes to the low-grade chronic inflammation in adipose tissues of older individuals. To achieve this, we assess autophagy levels in aged adipose tissues and screen for secreted lipids that are differentially secreted from adipocytes in an autophagy dependent manner and test their anti-inflammatory capabilities. We hope these lipids could serve as candidates for supplementation interventions.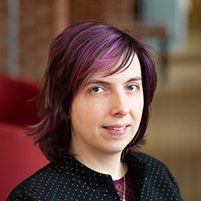 Frédérique Bone
Research Fellow, Science Policy Research Unit (SPRU), University of Sussex
Dr Bone has been working on a variety of topics covering research dynamics, technological change in the biomedical sector and more recently artificial intelligence. Dr Bone has more than 10 years' experience in studying biomedical innovation. She has focused on the development of innovative biotech research projects through academic entrepreneurship during her PhD at the University of Strasbourg. After her PhD, she developed a novel method (i.e. the Diversity method to research evaluation – DARE) for evaluating translational research projects which was funded by the MRC, and more recently by the Wellcome Trust. Her current projects include: (i) using the DARE method to understand the outcomes and impact created by the UK-SPINE; (i) understanding technological trends in the development of diagnostics in three areas of cancer (colorectal, lung and prostate cancer) using publication data.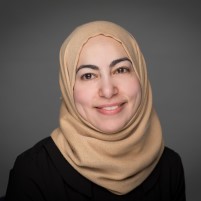 Ghada Alsaleh
Postdoctoral Research in immunology and autophagy, Kennedy Institute of Rheumatology (KIR), University of Oxford
Osteoarthritis (OA) is the most common form of arthritis worldwide, but lacks effective therapy. OA mostly affects the joints of the hand, knee and hip, and is characterized by the progressive degradation of articular cartilage causing a chronic disability. Increased age is a primary risk factor for the development of OA. Autophagy is a key cellular recycling pathway that clears away debris accumulating over time, particularly in old cells. Recently, we identified a novel signalling pathway for inducing autophagy. In this proposal, we aim to identify new drugs for the treatment of OA based on this novel autophagy pathway.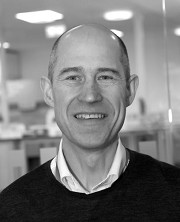 Graeme Wilkinson
Head of Virtual R&D, Medicines Discovery Catapult
I have a background in molecular pharmacology applied to G protein coupled receptors and drug discovery in the bio-pharma industry and have worked on projects across many disease areas. In addition to roles leading open innovation and drug repositioning activities in large pharma I have independently developed a portfolio of drug discovery projects through virtual working, in the CNS and pain disease areas and have been R&D director for start-up companies in the urology and auditory fields. I have particularly interests in helping enable and coach future drug discovery leaders which is central to my current role as Head of Virtual R&D at the Medicines Discovery Catapult and in translating novel IP to the clinic.
Graham Russell
Emeritus Professor of Musculoskeletal Pharmacology, Oxford and Sheffield Universities
Graham Russell (R G G Russell) graduated in Biochemistry from Cambridge University in 1962, and spent his formative years in Leeds, Davos, Bern, Boston and Oxford, where he completed clinical medical studies. He was Professor of Human Metabolism at Sheffield from 1977-2001. In 2001 he moved back to Oxford University as the first Director of the newly established Botnar Research Centre.
His research interests are in skeletal biology and disease, with ~570 publications. His early work with Herbert Fleisch in Switzerland led to the discovery of the biological effects of bisphosphonates (BPs), and to their eventual successful clinical use in the treatment of all the major skeletal disorders due to increased bone resorption, including Paget's disease, myeloma, cancer metastases in bone, and osteoporosis. His group played a key role in elucidating the biochemical mechanisms of action of bisphosphonates. Several of the simpler non- nitrogen-containing bisphosphonates become incorporated into ATP analogues. The more potent nitrogen-containing bisphosphonates (N-BPs) act as inhibitors of farnesyl pyrophosphate synthase in the mevalonate pathway of cholesterol biosynthesis, and lead to inhibition of protein prenylation.
Bisphosphonates continue to be the leading medicines used worldwide to treat bone disorders. In addition, there is increasing evidence that BPs may have important non-skeletal benefits in extending lifespan, and in reducing cancers and cardiovascular disease outcomes, leading to many exciting new potential medical uses to modify age-related multi-morbidity. Other new applications under study are to use BPs to deliver drugs to bone.
During his career Graham Russell received many awards, including most recently the Sir James Black award for drug discovery.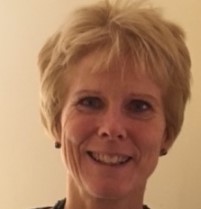 Heather Draper
Professor of Bioethics, Warwick Medical School, University of Warwick
Heather joined the University of Warwick in 2017 to take up the newly established chair in Bioethics in Warwick Medical School (WMS), where she teaches ethics to MBChB students, on post-graduate taught courses and WMS's other under-graduate courses. Her research projects tend to be multidisciplinary using an approach called empirical ethics, which seeks to combine insights from empirical data with philosophical analysis. She has a longstanding research interest in the ethics of research ethics. One of her projects in this area, funded by UK Spine, has been looking at new model of donor-funded research; one where a donor funds an entire clinical trial in exchange for a place on that trial. The aim of the project is to propose empirically informed policy and good practice guidance for donor-funded clinical trials, to reassure all stakeholders that robust and ethically acceptable research protocols will secure favourable research ethics committee (REC) review. To achieve this, it was necessary to identify ethical concerns that RECs should and would expect to see addressed in protocols financed by donor-funding of this kind. She will be presenting the findings from this stage of the project today.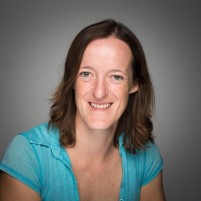 Helen Knowles
Senior Research Scientist, Medical Sciences Division, University of Oxford
From a scientific background studying hypoxia in cancer and tumour-associated macrophages, I joined the department in 2006 as a post-doc in the group of Professor Nick Athanasou. It was then that I started studying osteoclasts; the cells responsible for causing pathological bone loss in conditions such as rheumatoid arthritis, bone metastasis and primary bone cancer. Because of my research background, I started investigating the role of hypoxia and the hypoxia-inducible transcription factor, HIF, in regulation of osteoclast formation and function within the context of primary bone tumours (EU Network of Excellence, EuroBoNeT) and then as an Arthritis Research UK Career Development Fellow in the context of rheumatoid arthritis. I am now working on two related projects; (i) investigating the potential of the osteoclast-inhibiting bisphosphonates to act as anti-aging drugs and (ii) determining how oxygen-loaded nanobubbles impact the effects of hypoxia on osteoclast differentiation and activity.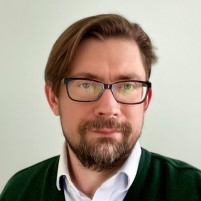 Ivan Pavlov
Medical Research Council, Population and Systems Medicine Board Secretary and Lead on Multimorbidity
Ivan is part of the Population and Systems Medicine Board team at the UK Research and Innovation's Medical Research Council, where he currently leads on initiatives aimed to develop and support multimorbidity research. His own scientific background is in physiology and neuroscience. Having completed his PhD at the University of Helsinki (Finland), Ivan received postdoctoral training at the Department of Clinical and Experimental Epilepsy at the UCL Institute of Neurology, where he subsequently worked as an independently funded senior and then principal research associate before joining the MRC in 2017.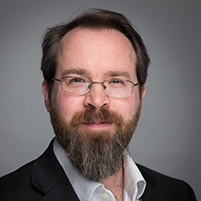 James Edwards
Skeletal Ageing and Repair group, Botnar Research Centre, University of Oxford
James Edwards leads the Skeletal Ageing and Repair group at the Botnar Research Centre, University of Oxford. After graduating from Wadham College (Oxford), James developed an interest in ageing research during post-doctoral work in the US, and established this independent research theme at Vanderbilt University Medical Centre, Nashville, before relocating back to Oxford. Over the past decade at Oxford, this work has focused upon revealing novel cellular and molecular mechanisms of longevity and how dysregulation of such ageing-related processes might impact disease development in later life. This has included the role of autophagy in maintaining cell activity, genetic manipulation of sirtuins and targeting of both systems with anti-ageing agents. This pre-clinical work has been coupled with large scale population studies exploring adipokine signalling in health and disease.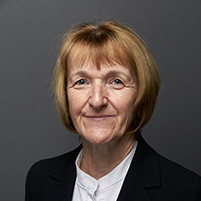 Janet Lord
University of Birmingham, Director of the Institute of Inflammation and Ageing
Janet Lord is Professor of Immune Cell Biology and director of the Institute for Inflammation and Ageing at Birmingham University. She is also director of the MRC-Versus Arthritis Centre for Musculoskeletal Ageing Research. She is a theme lead in the NIHR Birmingham BRC in Inflammation. Her primary research focus is in the effect of ageing upon immune function and how this limits the ability of older adults to resolve inflammation and predisposes them to chronic inflammatory disease such as Rheumatoid arthritis. She also researches the link between chronic systemic inflammation and physical frailty in old age and chronic disease. In 2013 she was awarded the Lord Cohen of Birkenhead medal for her outstanding research in human ageing by the British Society for Research in to Ageing. She was elected a Fellow of the Academy of Medical Sciences in 2015.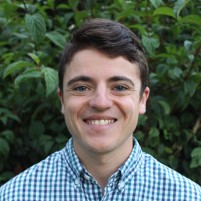 Jesse Coker
Science and Strategy Associate, Action Against Age-Related Macular Degeneration
Jesse is a final year DPhil (PhD) Candidate in the Structural Genomics Consortium at the University of Oxford. Jesse completed his B.S in biochemistry and B.A. in economics at the University of Oklahoma and was awarded a Goldwater Scholarship in 2016. With experience in non-profit consulting and pre-clinical drug development, Jesse has worked as a Science and Strategy Associate for AAAMD since August 2019.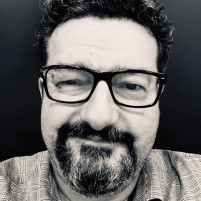 John P. Overington
Chief informatics Officer, Medicines Discovery Catapult
John studied Chemistry at the University of Bath (1987), followed by a PhD at Birkbeck College (1990). There he developed automated approaches to protein modelling, and explored protein sequence-structure relationships, this was follow by a postdoctoral position at the Imperial Cancer Research Fund (now part of CRUK). John joined Pfizer (1992), originally as a computational chemist, progressing to a role where he led a large and highly multidisciplinary department combining rational drug design with structural biology.
In 2000 John moved to Inpharmatica Ltd., where he led the development of a series of computational and data platforms to improve drug discovery; these included the medicinal chemistry database StARLite. In 2008 John was central to the transfer of this database to the EMBL-EBI, where the successor is now known as ChEMBL. While at EMBL-EBI, his work expanded into large-scale patent informatics with the open patent database SureChEMBL. John then moved (2015) to a London-based Artificial Intelligence technology company - Stratified Medical (later renamed BenevolentAI), where he continued his translational drug discovery informatics R&D activities, applying machine learning methods to the development of novel biomedical data extraction, integration and mining strategies.
In 2017 John joined the UK's Medicine Discovery Catapult as CIO, where he leads the development and application of informatics approaches to promote and support innovative, fast-to-patient drug discovery in the UK through collaborative informatics projects across the applied R&D community.
Karl Morten
WRH University of Oxford
I am a Principle Investigator and Director of Graduate Studies in the Nuffield Department of Women's and Reproductive Health. The Morten lab have a long standing interest in understanding the role of mitochondria in health and disease and have built up over the last 10 years technologies allowing this to be studied in a high throughput format. As the leading group in Oxford working on mitochondria the group collaborate widely in Oxford, leading to numerous publications in this area. In 2009, I founded the MitOX, one day conference for Oxford scientists interested in mitochondrial research. This has evolved into a conference, with international speakers and attendees https://www.wrh.ox.ac.uk/mitox2020.
Recently we have been actively exploring the mechanisms behind Myalgic Encephalomyelitis/Chronic fatigue syndrome (ME/CFS).The group ME/CFS research has reached an interesting stage with two key papers in preparation. This work is highly relevant to conditions including Long Covid and Chronic Lyme Disease. My lab also has an interest in drugs targeting mitochondria in a variety of diseases such as cancer. Our interest in targeting mitochondria in cancer started in 2010 and we have developed a significant expertise in this area. Funding in this area has been limited due to the belief that aerobic glycolysis (The Warburg effect) was the key energy generating system in cancer cells. This now appears very wrong with our review paper "The Warburg effect: 80 years on" 2016 In Biochemical Society Transactions being one of the most cited review articles in the journal. Our current research interests include targeting mitochondria in cancer, with a soon to be launched spin out company, and understanding the biological basis of ME/CFS. An exciting collaboration with Professor Wei Huang using Raman microscopy to investigate biological material in ME/CFS has highlighted the utility of this approach to study biological samples. This led to a recent collaboration with Horiba exploring the utility of Raman spectroscopy to study mitochondrial function in aging models as part of the UK Spine initiative. My 10 year collaboration with Luxcel Bioscience (now part of Agilent) culminated with a substantial Horizon 2020 grant being awarded to develop tools to study mitochondrial metabolism in cancer.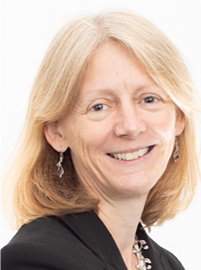 Lynne Cox
PI Lab of Ageing and Cell Senescence, Department of Biochemistry, University of Oxford
Lynne Cox is a biogerontologist at the University of Oxford and is head of the lab of Ageing and Cell Senescence at the Department of Biochemistry. She holds an MA and PhD from the University of Cambridge, and as a post-doctoral scientist in Dundee, helped develop initial IP for the spin-out company Cyclacel. She is an Associate Professor at the Department of Biochemistry, the George Moody Fellow and Tutor in Biochemistry at Oriel College, Oxford, a Trustee of the British Society for Research on Ageing, Fellow of the Royal Society of Biology, co-founder of the Oxford Ageing Network, and strategic board member for the Ageing Research Collaborative Hub in Oxford. In 2014, she received the US Glenn Foundation award for research into the biological mechanisms of ageing. She serves on the strategic advisory board of the All-Party Parliamentary Group for Longevity, and is co-chair of the Special Interest Group in Ageing Biology of the European Geriatric Medicine Society.
Her lab works on the molecular biology of basic ageing processes, trying to understand which biological changes that occur during ageing are responsible for age-related poor health and multimorbidity, with a focus on cell senescence. Using hypothesis-driven approaches (e.g. targeting the progeroid WRN gene), unbiased approaches such as RNAseq and comparative proteomics, as well as phenotypic screening, her lab seeks to identify both drivers of ageing and possible interventions.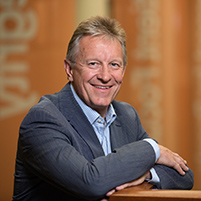 Malcolm Skingle
Director, Academic Liaison
GlaxoSmithKline
Malcolm Skingle has a BSc in Pharmacology/Biochemistry and a PhD in Neuropharmacology. He has worked in the pharmaceutical industry for more than 40 years and has gained a wide breadth of experience in the management of research activities. Part of his former role as a research leader in a Neuropharmacology department involved co-supervising collaborations with academics in the UK, Europe and USA. He has more than 60 publications including articles on the interface between industry and academia.
Malcolm manages Academic Liaison at GSK with staff in Stevenage and Philadelphia. His role involves close liaison with several groups outside the Company e.g. Government Departments, Research and Funding Councils and other science-driven organisations. He sits on many external bodies including several UK University Department advisory groups. He also chairs a number of groups including the Diamond (Synchotron) Industrial Advisory Board, the Cogent Science Industry Partnership Board driving skills for the life sciences sector and the ABPI group working on academic liaison.
Malcolm has also been awarded a CBE in the 2009 Queen's Birthday Honours List in recognition of his contribution to the pharmaceutical industry as well as an Honorary Professorship from the College of Medical and Dental Sciences at the University of Birmingham; an honorary DSc from the University of Hertfordshire and honorary degree from the University of Dundee. Malcolm was elected as a Fellow into the Faculty of Medicine at Imperial College London in 2011 and an Honorary Fellow of the British Pharmacological Society in December 2020.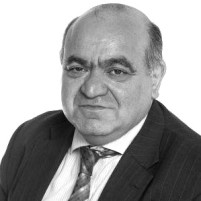 Martino Picardo
Independent Consultant (Chairman, Discovery Park, VisusNano)
Martino is now an Independent Consultant, based in Manchester. He currently has a part-time role as Entrepreneur in Residence at UMIP, Manchester. In addition, Martino is working part-time with the NHS in Manchester, also as an entrepreneur in residence. From June 2011- July 2017, Martino was the first CEO of the Stevenage Bioscience Catalyst an ambitious concept to develop an Incubator and Accelerator, followed by a world class Science Park for the Life Sciences sector. Martino has a PhD in Biochemistry from Cardiff University and spent 4 years at Baylor College of Medicine, Houston, TX in Cardiovascular research. Martino joined Amersham International in 1991 and subsequently went on to manage the R&D Technology Transfer Group, based in Cardiff and developing high throughput screening technologies for the Pharmaceutical sector. Following the merger of Amersham with Pharmacia Biotech, Martino became the Science Director for the Cardiff site, Martino then became a Business Manager for Manchester Biotech Ltd. and subsequently Manchester Innovation Ltd. in June 1999. When the Universities of Manchester and UMIST merged, he became Managing Director of UMIC and MICL and was also a Board member of UKBI (UK Business Incubation). Martino was also acting Chairman for a start-up company, sri Forensics Ltd (2011-2014) and has previously been on the Board of Cartesian Technologies , BIONOW Steering Committee and was also a non -executive Director for Queen Mary Bioenterprise Ltd (2009-Aug 2010). Martino has also been a Board member of the Hertfordshire LEP. Most recently, Martino has been on the Trust Board for the North Herts Studio Schools (Stevenage, Letchworth and Thomas Alleyne Schools) and on the Local Governing Body for the Da Vinci Studio School Stevenage. Martino was also appointed to the Life Science Wales Hub Board as a Non –Executive), from 2014-2017. Martino is involved in funding application and appraisals for Innovate UK, Astia and NC3Rs. Most recently, Martino was appointed to the Board of BIONOW, the Northern Trade Organization for Life Sciences, as a non- Executive Director.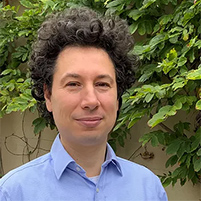 Michael M. Hopkins
Professor of Innovation Management, SPRU - Science Policy Research Unit, University of Sussex Business School
Michael Hopkins is Professor of Innovation Management at the Science Policy Research Unit (SPRU) at the University of Sussex Business School. After studying biology as an undergraduate, Michael began his career in the biotechnology industry as a sales and marketing manager. He later joined SPRU where he completed a master's degree in Innovation Management, and a D. Phil in Science and Technology Policy Studies. For over 20 years his research has focused on policies and strategies for biomedical innovation, particularly in relation to therapeutics and diagnostic tests. Michael has led international comparative studies on the role of different forms of financing and intellectual property in spurring (or inhibiting) biomedical innovation, as well as the use and combination of policy instruments by national governments to support the emergence of biotech firms and the uptake of new medical technologies. His research is published for audiences in management and policy, as well as in mainstream science journals, such as Nature and Nature Biotechnology. Michael has also co-authored books on related topics including A Biotechnology Manager's Handbook (2012) and Science, the State and the City (2016).
In recent years, Michael has studied the practice of, and practical support for, inter-disciplinary research, translational research, and university-industry collaboration. This work has led to the development of the Diversity Approach to Research Evaluation (DARE), which enables the systematic study of boundary-spanning collaborations and the processes that support these in biomedical innovation. DARE provides funders and researchers with a way to help better understand and hone collaborative practices and to better support challenging R&D projects and programmes.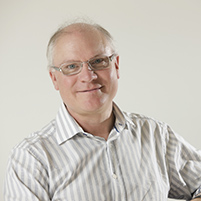 Mike Ferguson
Regius Professor of Life Sciences, University of Dundee
Mike Ferguson obtained a PhD in Biochemistry at London University and was a Postdoctoral Fellow at Rockefeller University and Oxford. He took up a lectureship at The University of Dundee in 1988 and was promoted to a personal chair in Molecular Parasitology in 1994 and to the first Regius Chair of Life Sciences in 2013.
Mike is known for solving the first structures of glycosylphosphatidylinositol (GPI) membrane anchors, which play important roles throughout eukaryotic biology.
His research takes a multidisciplinary approach to understanding the biochemistry of protozoan parasites. He believes in the fundamental importance of working across the Biology / Chemistry interface and is particularly interested in translational research. Together with his colleagues, he was instrumental in establishing the Drug Discovery Unit at the University of Dundee. He is also co-Director of the Dundee Proteomics Facility and co-lead on the Growing the Tay Cities BioMedical Cluster component of the Tay Cities Deal.
Mike has helped coordinate the innovative Therapeutics for Ageing consortium (iTAc), a cross-institutional group interested in developing therapeutics for multi-morbidities of ageing. He is a member of UK-SPINE.
Mike is Deputy Chair of the board of governors of The Wellcome Trust and a member of the Board of Directors of the Medicines for Malaria Venture (MMV). He is a fellow of the Royal Societies of London, Edinburgh and the Academy of Medical Sciences and a member of EMBO. He was knighted in 2019 for services to science.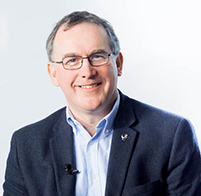 Phil Clare
Deputy Director, Research Services, University of Oxford
Phil's responsibilities at Oxford include leading or contributing to Knowledge Exchange across the University. He works closely with Oxford University Innovation Ltd, the University's wholly-owned technology transfer company, on major projects, and is part of the Strategic Business Team, leading industry-facing initiatives. He works with the University's Pro Vice Chancellors to support the regional agenda and is determined to find more ways to contribute to the growth of Oxford's Innovation Ecosystem. He led regional teams that undertook Oxfordshire's Science and Innovation Audit and crafted the Local Enterprise Partnership's Innovation Strategy.
Phil worked previously at the Universities of Bath and Bournemouth in a variety of roles related to Research Management and Commercialisation, and for the UK Research Office in Brussels focusing on European research funding.
He is a Council member for Research England, former director of and Ambassador for PraxisAuril, the UK professional association for Knowledge Exchange Practitioners, and has previously been on the board of ARMA, the Association of Research Managers and Administrators. He is a registered technology transfer professional (RTTP), a Member of the Institute of Directors (MIoD) and is also a director of Fluvial Innovations Ltd. He has an MBA from Oxford and an MA in Intellectual Property Management from Bournemouth University. He used to be a chemist, courtesy of King's College London and the University of Bath.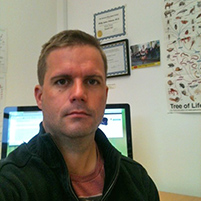 Philip Atherton
Chair of Clinical, Metabolic & Molecular Physiology
MRC/Vs. Arthritis Centre of Research Excellence,
NIHR Biomedical Research Centre,
The University of Nottingham
My past work has focused on the identification of central mechanisms regulating metabolism in human musculoskeletal tissues, and where appropriate, using more tractable in vitro cell or where appropriate, in vivo animal models. Combining molecular biology, stable isotope methodologies and detailed in vivo human physiology, I have been a key part of a team that has discovered a number of fundamental parameters that govern alterations in protein metabolism with age and disease. In particular, I have led the molecular analysis in the majority of my publications and over more recent years in becoming laboratory PI, been responsible for grant income, research direction and development of state-of-the-art physiological experiments. The current direction of my work involves the combining of detailed molecular physiology with the application of carbon/ deuterium stable isotope methodologies and more recently, the integration of OMIC (genomic/ metabolomic) techniques to discover predictors of, and the basis for, musculoskeletal decline in ageing and disease (www.nottingham.ac.uk/medicine/people/philip.atherton)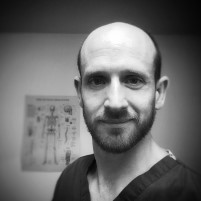 Ranulf Crooke
NHS General Practitioner and Co-founder of Crockett and Crooke Ltd
Dr Ranulf Crooke is a General Practitioner in the NHS and co-founder of Crockett and Crooke Ltd, a clinic through which he and his colleagues take a physiological approach to improving health and has a particular focus on performance and longevity. He also has a degree in physiology from King's College London and a Masters in sports and exercise medicine from the University of Bath. He has undertaken research in the area of physical activity and cognition. His clinical interest is the understanding of measuring and targeting common mechanisms involved in ageing and disease to improve healthspan.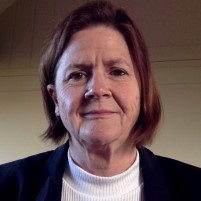 Sara Ward
Chief Operating Officer, Oxford Academic Health Partners
A natural scientist to training, Sara and spent ten years as a research fellow in London. She successfully transferred her skills to management and moved to Oxford where she has held several posts at director level in University and health focused environments including primary care. She is currently the Chief Operating Officer for Oxford Academic Health Partners - one of eight centres in England - supporting collaborative working across NHS and University organisations and the AHSN network as they aim to improve health and social care.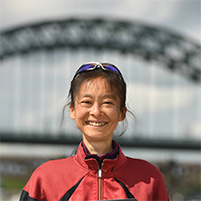 Satomi Miwa
Lecturer for Translational biology of ageing, Biosciences Institute, Newcastle University
I was originally an exercise scientist, and became interested in energy metabolism and mitochondria. I took my Ph.D. on mitochondrial function and reactive oxygen species generation in ageing at Cambridge University, and since then this field has become my expertise. Since I came to Newcastle University, I have made critical contributions to the research on the roles of mitochondrial function and their changes in cellular senescence and organism ageing, which is the major strengths in Newcastle. My current research includes developments of the therapies against age related conditions and diseases using senescence and mitochondrial targeted approaches. I am also interested in technological and methodological developments and their applications to research, and have a number of local and international industry connections.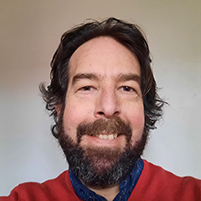 Stuart Redding
Centre for Health Service Economics & Organisation, University of Oxford. Project Lead
Stuart Redding is an Economist in the Centre for Health Service Economics & Organisation, which is part of the Nuffield Department of Primary Care Health Sciences at the University of Oxford.
He completed a PhD at the University of Southampton in 2005 and subsequently worked at the Department of Health before joining the University of Oxford in 2010.
Stuart's research focuses on using economic methods and analysis of secondary data sources, such as HES, CPRD and QResearch, to study important health-related issues including policy, service delivery, workforce and costs.
His publications have primarily studied the relationship between, and trends of, emergency and elective hospital admissions, GPs and referrals, but he is currently working on projects considering a wide variety of topics including multimorbidities, the cost effectiveness of screening for Diabetic Retinopathy in India, and hospital resilience to winter pressure and the Covid-19 pandemic.
He is currently leading a project for UK Spine that uses real-world data to study the consequences on NHS spending from developing hypothetical new treatments that could delay the onset of co-mordibities and death amongst the older English population.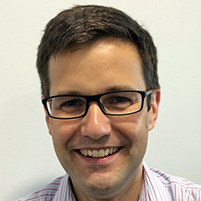 Thomas Jackson
Clinician Scientist and Visiting Consultant in Geriatric Medicine, Institute of Inflammation and Ageing
Dr Jackson is an academic geriatrician. His primary research interest is in trying to understand how biological mechanisms of ageing are expressed clinically in older people, and how they differ in successful ageing, and unsuccessful ageing. This involves the biological basis of frailty and sarcopenia - as potential chronic expressions of unsuccessful ageing, and in delirium - as an acute expression of unsuccessful ageing. He led the MRC funded GEMM study, identifying underlying biological ageing mechanisms in multi-morbidity clusters, and has recently been awarded NIHR funding to trial Lidocaine, as an immune modulator, in people undergoing hip fracture repair to reduce post-operative delirium. He was awarded the British Geriatric Society Rising Star for Research award in 2019, and supervises PhD students investigating acute sarcopenia, frailty in renal dialysis, and ocular and vascular risk factors for delirium. He works clinically in orthogeriatrics and acute medicine.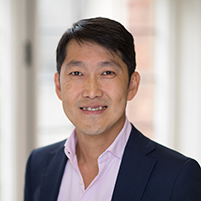 Wen Hwa Lee
CEO and Chief Scientist, Action Against AMD
Lee is presently the CEO and Chief Scientist at Action Against Age-Related Macular Degeneration (AAAMD), the leading cause of legal blindness in developed world. AAAMD's mission is to find and enable convenient, affordable, and accessible solutions – including new drugs - to stop AMD in its early stages, before it causes sight loss.
Trained in genetics and molecular/ structural biology, he is an experienced leader in setting up partnerships and alliances with multiple stakeholders to accelerate discoveries for drug discovery. Lee designed and implemented several open science strategies in two of the largest and most successful international public-private partnerships for drug discovery – the Structural Genomics Consortium (SGC) and the European Lead Factory. Alongside his scientific endeavours, Lee also advised high-level government representatives from different countries and charitable institutions on policy and strategy to integrate scientific, societal, and economic impact. Previously Lee directed the Disease Foundations Network at the Structural Genomics Consortium (SGC) – a pioneering open science initiative, at the University of Oxford.
Lee presently sits in the Health Data Research UK INSIGHT Eye Health Hub's Leadership Team, where he created of its Data Trust Advisory Board (DataTAB) alongside the Open Data Institute to bring in public and patients at Governance level for a transparent, fair and accountable use of health data. He is also co-director of Oxford Martin School's Affordable Medicines Programme.